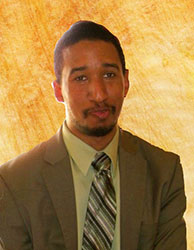 Albert was raised in Ardmore, PA. During High School Albert volunteered and worked at the Philadelphia Zoo through the Junior Zoo Apprentice Program (JZAP). While at the Zoo Albert had the opportunity to work with a variety of animals, he enjoyed working with the reptiles most of all.
While attending college, Albert began working at Haverford Animal Hospital as a kennel assistant. Albert received his Bachelor of Arts in Biology from Cheyney University in 2006.
Albert's future plans include going back to school, but he is still unsure of what major to pursue.